Articles
DJ Weymo the Mini Interview
There are probably a million questions you would want to ask DJ Weymo, questions about his style and some other general attributes. You probably also have certain traits you look for when hiring a DJ for your events. Good news!!! I did all the asking for you and the answers you've been waiting for can be found below.
CAN YOU DESCRIBE BRIEFLY WHAT DJ WEYMO'S STYLE IS ABOUT
My purpose is to ensure that my listeners enjoy the music that I play. I believe in blending, extending, and remixing tracks on the fly, resulting in melodious harmony rather than abruptly switching from one track to another.
WHAT KIND OF MUSIC APPEALS TO YOUR DJ SENSES
My DJ senses kick in whenever I listen to any kind music with a striking melody or chorus. Awesome bass lines and insane drum beats, those are the key elements I pay attention to. I listen to a lot of Funk, Disco, Soul, and Reggae music. I also listen to a lot of Hip Hop which has greatly influenced the type of music you'll find on my playlist. Once in a while, I dabble into EDM music and some Afro Beats as well.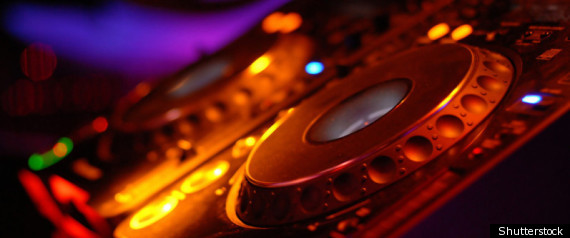 HOW DO YOU PREPARE FOR A GIG
In preparing for a gig, I tend to consider the nature of the anticipated crowd as well as the tone of the event. For instance, if I were to DJ at a 40th or 50th birthday party, the kind of songs on my playlist will be hit songs that the celebrant and the guests may have listened to in their youth. If it's a wedding, (which usually does have a mixed crowd) I try to look for uplifting songs centred on love and unity. Songs that are sure to get people excited and grooving on the dance floor.
Once I am certain about the nature of the event, I can then shortlist about 60 songs that I intend to play at the event. I also like to add one or two unexpected songs from the genres I love (Funk, Disco, RnB, Soul, and Hip Hop) as a way to keep the excitement going.
unnenne
August 30th, 2015
No comments